I am not sure what to think of the announcement that is about to be made by the airline. I wrote about the first clue a couple of weeks ago, but I wanted to reflect on the latest one. Feel free to do so below if you would like to guess.
Etihad's cryptic social media teaser posts
On October 4, 2022, the airline posted a picture to the photo sharing website.
"There's more than what meets the eye… #comingsoon"
The photo appears to be of the founder's memorial in Abu Dhabi.
The memorial has been open for a long time so I think it is not what the announcement is about.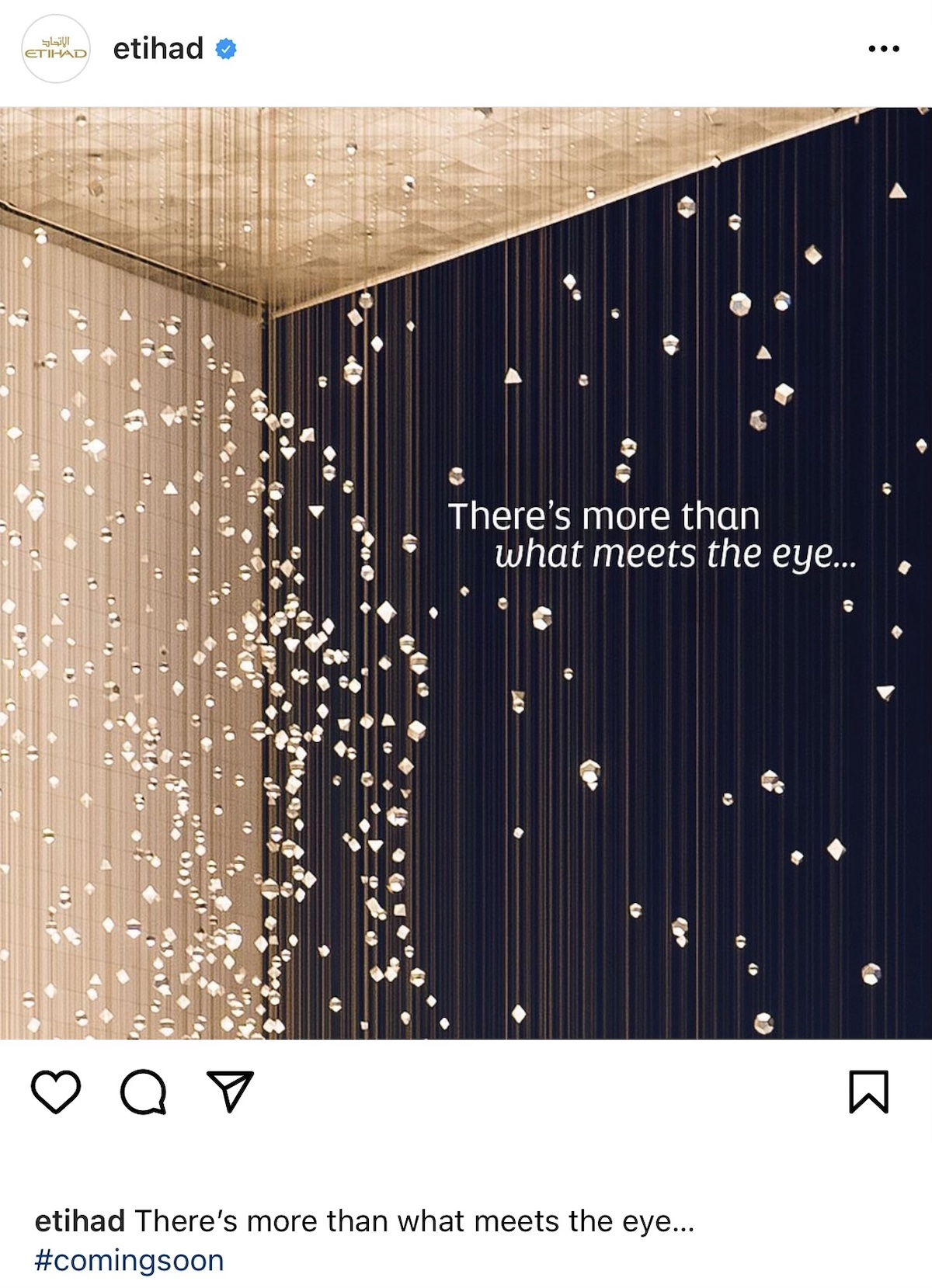 There was a video posted to Facebook of some stars over the desert.
"We trust the stars to define our journey. A new constellation will soon adorn the skies.#Comingsoon

19.10.2022″