More From This Trip Browse all our Travel Reports Read More
I am pretty good at flying. Not flying planes, but booking airline tickets with cash or miles, figuring out the complicated logistics of traveling, never missing a flight, rebooking with ease in the case of irregular operations, etc.
I get things right when it comes to this stuff and then there is what happened to us at the Velana International Airport in theMaldives. I'm kind of embarrassed, but I'll share it anyway.
I didn't do my homework
It was time to slowly return home after an amazing 11 nights in the Maldives. We spent a couple of nights in Doha after we flew from Male in first class. I was looking forward to this flight, as it was operated by a leased plane.
We arrived at the check-in counter at 4:30PM after taking the seaplane from the Four Seasons Landaa Giraavaru. We thought we had plenty of time to spare.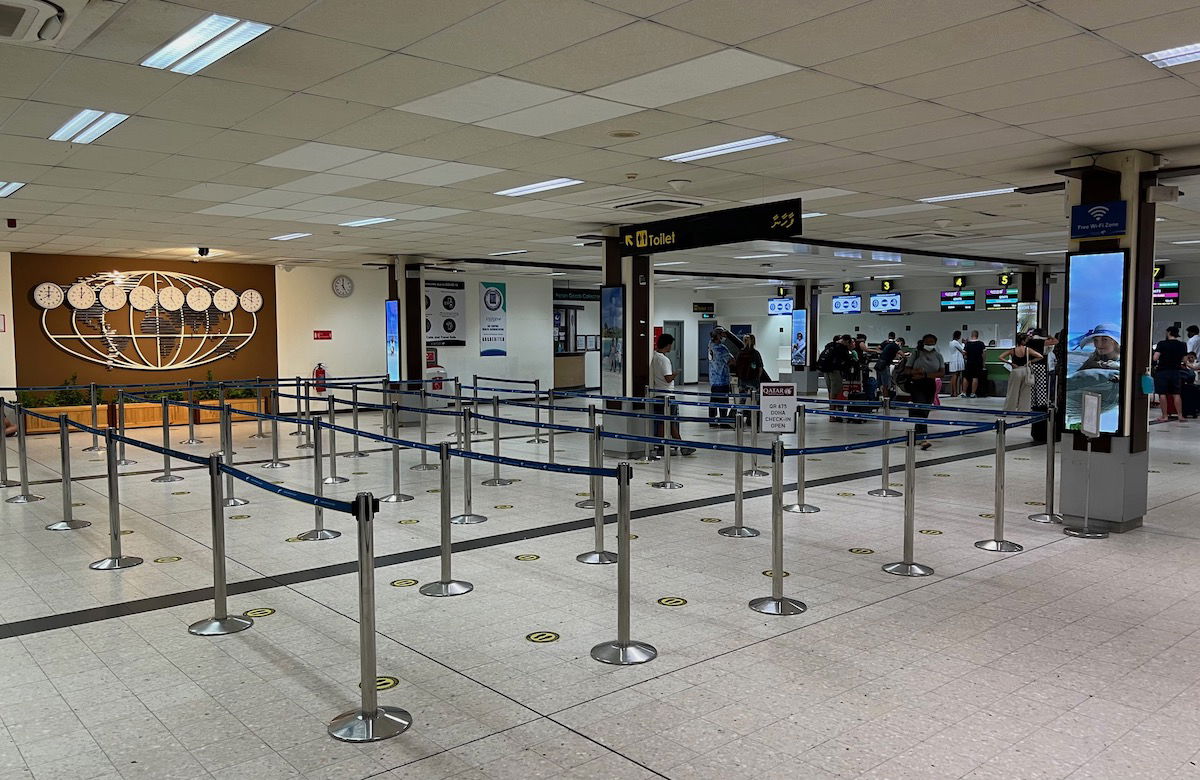 We were asked for our final destination after I handed over our passports and our tests. The conversation went like this when I said "Doha".
Agent: "Can I see your Ehteraz form?"Me: "Sorry, what's that?"Agent: "The authorization needed to travel to Qatar."Me: "I thought I read that the pre-travel authorization form was optional and was just intended to speed up the arrivals process? We have our PCR tests and proof of vaccination, including booster."Agent: "No, we can't let you board unless you have been approved."Me: "Oh… do you know how long that takes?"

Agent: "Sometimes it's fast, and sometimes it's not."