The emphasis placed on whether the Trump team colluded with Russia to interfere in the election threatens to overshadow the scandal in plain sight.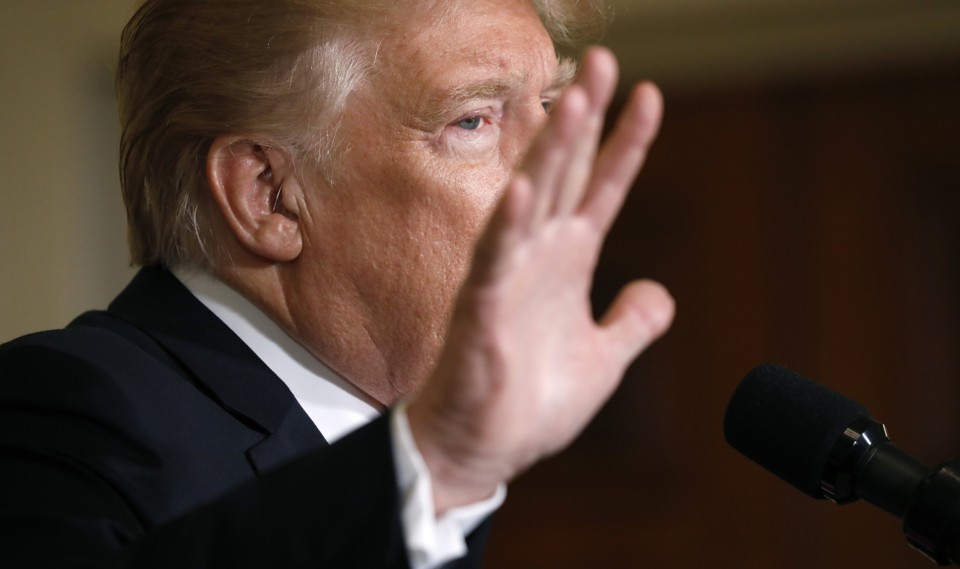 There was a time when the White House's frequent denials of collusion with Russia appeared largely defensive. Over time, however, their primary purpose has morphed. These days, the denials serve instead to distract from the ever-clearer picture of a president surrounded by crooks and liars.
"Consistently we have said there was no collusion," Ivanka Trump told NBC News Monday. "There was no collusion. And we believe that Mueller will do his work and reach that same conclusion." That echoes her father and a White House statement from February 16, after Special Counsel Robert Mueller indicted a group of Russians for interfering in the election. "President Donald J. Trump … is glad to see the Special Counsel's investigation further indicates-that there was NO COLLUSION between the Trump campaign and Russia and that the outcome of the election was not changed or affected," the press secretary wrote.
Related Stories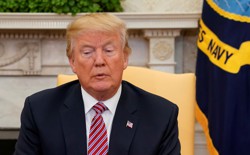 Collusion with Russia may or may not turn out to be a real scandal, depending on what Mueller finds, but it is not the only scandal. (Indeed, while the question of whether any crime was committed remains open, the contacts with Russia that are already known, from George Papadopoulos to the June 2016 Trump Tower meeting, make these denials ring hollow.) The scale of dishonesty and criminality that is now apparent is an enormous scandal in its own right.
On Friday, Rick Gates pleaded guilty to conspiracy against the United States and making false statements. He faced a much longer slate of charges, but agreed to cooperate with Mueller. Gates's troubles with the truth were so severe that he went to the outlandish length of lying to Mueller during a meeting about a plea deal. (It didn't work, and ended up producing one of the charges to which he pleaded guilty.) Gates came into the Trump orbit through his mentor and business partner Paul Manafort, who served for a time as Trump campaign chairman, but that shouldn't cloak his deep involvement in Trump world: He was deputy chairman of the campaign, staying on after Manafort was ousted in August 2016; he served as deputy chair of the Trump inaugural committee; and he helped found America First Policies, an outside support group, remaining there until he was pushed out as his legal troubles increased.
Then there's Manafort, who Trump decided to place atop his campaign in spring 2016, and who led it through the crucial period of the Republican National Convention. Manafort steadfastly denies any wrongdoing, but a pair of documents from Mueller unsealed last week reveal a brutal array of documentary evidence against him, including technological troubles in producing a doctored profit-and-loss statement and what appears to be a note to his son-in-law instructing him to mislead a bank appraiser.
The White House has distanced itself from Manafort and Gates by pointing out that the crimes with which they are charged occurred outside the auspices of the campaign. This might be convincing if Mueller's indictments merely sketched out tax fraud-a not-altogether-uncommon private crime. But Mueller alleges that fraud was a core instrument of Davis Manafort, the men's company. In a new indictment released Friday, Mueller alleges that Manafort worked to create a ring of European leaders who would boost Ukraine's reputation around the world, while making sure their compensation was invisible.
What was Trump seeking when he brought Manafort on? Presumably, he sought the skills that Manafort and Gates had perfected working for leaders in places like Ukraine-the very business that centered on fraud. (It's worth noting, once again, the bizarre reality that Manafort offered to work for Trump for free.) And even after he pushed Manafort out, in part because of renewed scrutiny of his past work, Trump kept Gates in his inner circle.