The Canadian leader's response to U.S. tariffs formed his sharpest-ever rebuke of the president.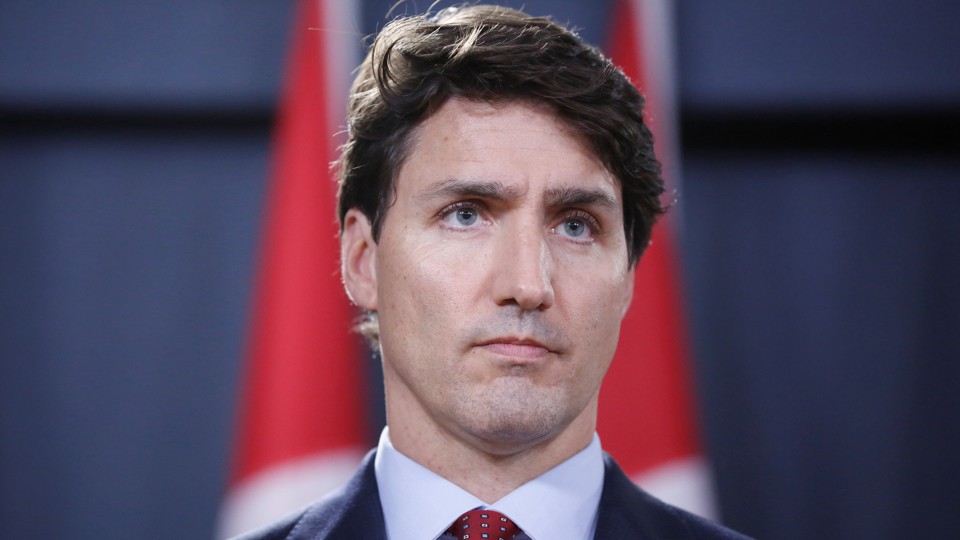 Spare a thought for Justin Trudeau. The Canadian prime minister is most often seen smiling while meeting with world leaders, showing off his immaculate sock collection, and uttering the kinds of pronouncements that make him the darling of many progressives. But on Thursday, Trudeau took on an unfamiliar role: that of Trump critic.
The occasion was the announcement that day that the U.S. would impose tariffs of 25 percent and 10 percent, respectively, on steel and aluminum imports from Canada and the European Union. That decision could spark a trade war that few people expect will end well for any of the parties involved. A visibly frustrated Trudeau responded almost immediately, saying Canada will impose tariffs against imports from the U.S. of steel, aluminum, and other products.
"We are imposing dollar for dollar tariffs for every dollar levied against Canadians by the U.S.," he said, adding the levies will take effect July 1 and will remain in place until the U.S. eliminates its measures against Canada. Trudeau also said Canada will challenge the U.S. measures at the World Trade Organization and under the North American Free Trade Agreement, a pact that now looks in danger of dying because Trump views it as unfair.
Related Story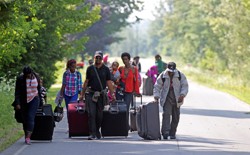 'There's a Perception That Canada Is Being Invaded'
Trudeau's politics and worldview might not align with Trump's, but he was among the first world leaders to congratulate the U.S. president on his election victory, noting Canada has "no closer friend, ally, and partner than the United States." It's a message he carried to Washington where he endured an awkward handshake with Trump, and had what was generally billed as a positive meeting with the American president. When it ended, the two men spoke warmly of each other, and Trump even said he was prepared to tweak NAFTA instead of withdrawing from it.
But on Thursday, Trudeau seemed particularly aggrieved by the national-security grounds on which the Trump administration imposed the tariffs. He said Canada was America's "most steadfast ally" in war and peace, calling the tariffs "an affront to the … thousands of Canadians who have fought and died alongside American comrades-in-arms." But what he said next perhaps illustrates just how poor relations between the two neighbors have become.