Transgender cyclist Rachel McKinnon – a biological male – placed first in a female cycling world championship competition Saturday.r
McKinnon won the sprint final at the 2018 UCI Masters Track Cycling World Championships in Los Angeles, besting Carolien Van Herrikhuyzen of the Netherlands and Jennifer Wagner of the United States. (The race results page shows the age bracket as 35-44, but the previous menu displays 35-39 as the age range.)r
An assistant philosophy professor at the College of Charleston in South Carolina, McKinnon (center, wearing gold medal) announced the victory on Twitter:r
"First transgender woman world champion…ever," McKinnon wrote Sunday after noting the previous day, "Sooooo…I'm a WORLD CHAMPION."r
You can watch a clip of the final race below:r
Backlash commences
After McKinnon won the championship, outcry over the results commenced – and McKinnon hit back.r
"Lots of transphobic bigots are responding to my world championship win saying that 'Next up, the paralympics.' Hey women, you realize that ALL of these people (many of them women) are comparing you to disabled people…right?" McKinnon tweeted. "Women = 'disabled men' they think. Wow. Offensive."r
The cyclist added: "The offensive part is not 'being compared to disabled people' because disabled people are contemptible. No, that's super ableist. But effectively saying that women are 'disabled men' is both deeply misogynistic *and* ableist. Double-whammy. Bigots are horrible people."r
One transgender cyclist doesn't agree with McKinnon
A USA Today piece from January examines the opposing perspectives of McKinnon and another transgender cyclist Jillian Bearden:r
Bearden agrees with the International Olympic Committee that naturally occurring testosterone gives transgender women an unfair advantage in competition against cisgender women, meaning women who were born female, while McKinnon believes subjecting trans women to testosterone blocking violates their human rights.r

Bearden sees trans women who compete with unlimited levels of natural testosterone as dopers and cheaters while McKinnon says looking at the issue that way only furthers the oppression of transgender people.
"I've proven how powerful testosterone is from when I competed" as a male, Bearden told the paper. "That doesn't mean specifically that the more testosterone you have the stronger you are, but the hormone provides a certain stamina that continues to charge you. It gives you that edge of pushing power."r
But McKinnon told USA Today, "This is bigger than sports and it's about human rights. By catering to cisgender people's views, that furthers transgender people's oppression. When it comes to extending rights to a minority population, why would we ask the majority? I bet a lot of white people were pissed off when we desegregated sports racially and allowed black people. But they had to deal with it."r
Transgenders who've dominated the competition elsewhere
Terry Miller, a transgender high school sprinter born a male, crushed the competition in the female 100- and 200-meter dashes in the Connecticut state track and field championships in June.r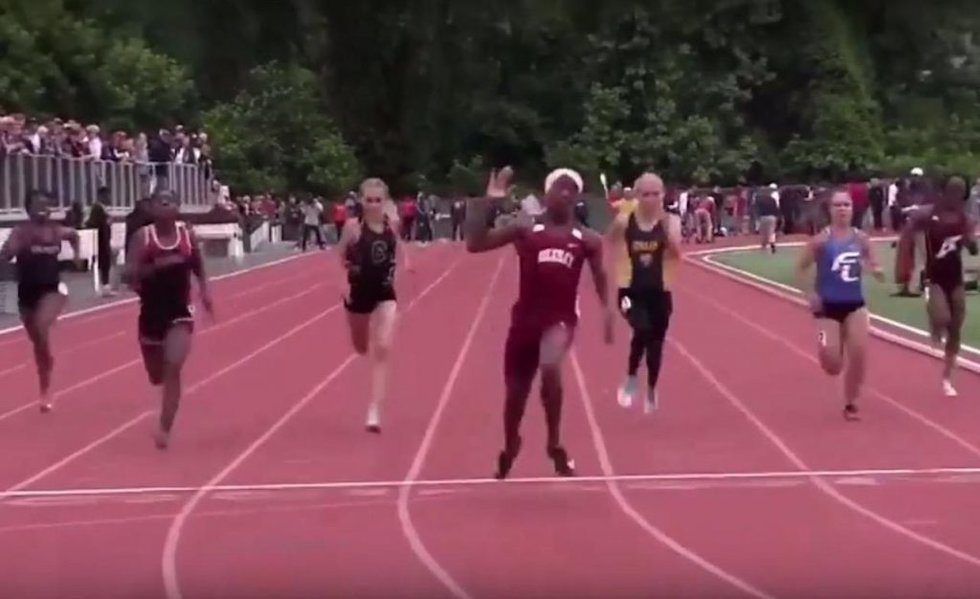 High school transgender sprinter Terry Miller, a biological male, wins the 100-meter dash against girls at the Connecticut State Open track and field championships last week. Miller set a meet record with a time of 11.72 seconds. (Image source: YouTube screenshot)r
Andraya Yearwood, another transgender sprinter born a male, won the same female competitions in Connecticut last year.r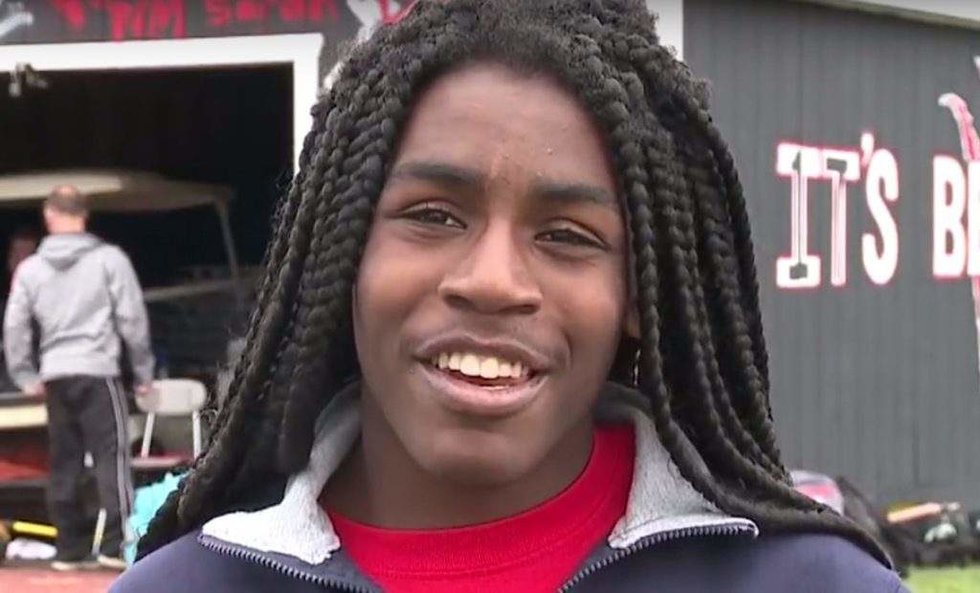 Transgender sprinter Andraya Yearwood, who was born a male, won the girls' 100-meter and 200-meter dashes at the Connecticut high school Class M state championships on May 30, 2017. (Image source: YouTube screenshot)r
Laurel Hubbard, a transgender weightlifter who was born a male, won two silver medals for New Zealand at the weightlifting world championships last December.r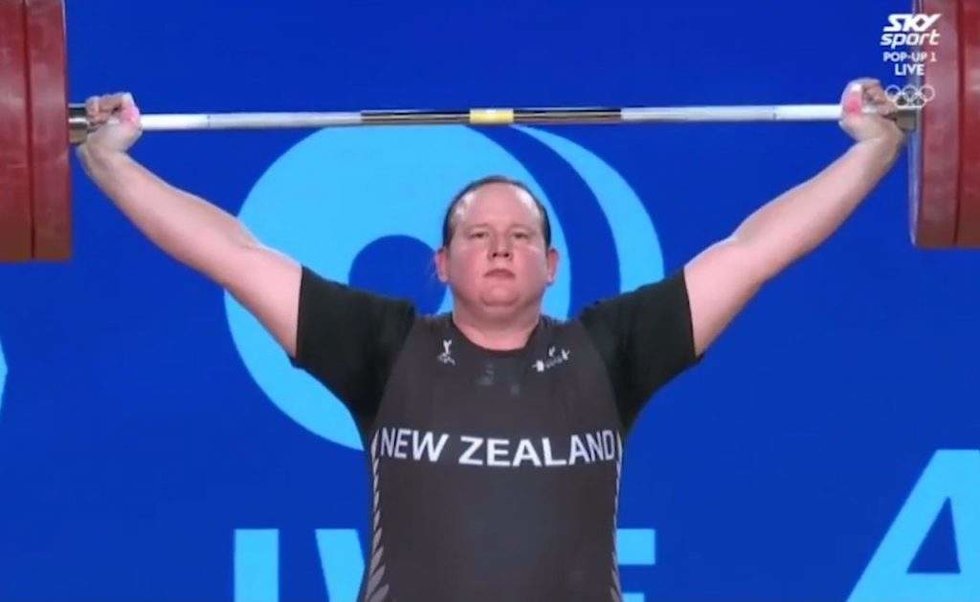 Transgender weightlifter Laurel Hubbard – a biological male who made headlines after deciding to compete as a woman – won two silver medals for New Zealand at the weightlifting world championships last December. (Image source: Sky Sport video screenshot)r
Mack Beggs, a high school wrestler who was born a female and took testosterone to transition to male won Texas state championships this year and in 2017 – competing against females.r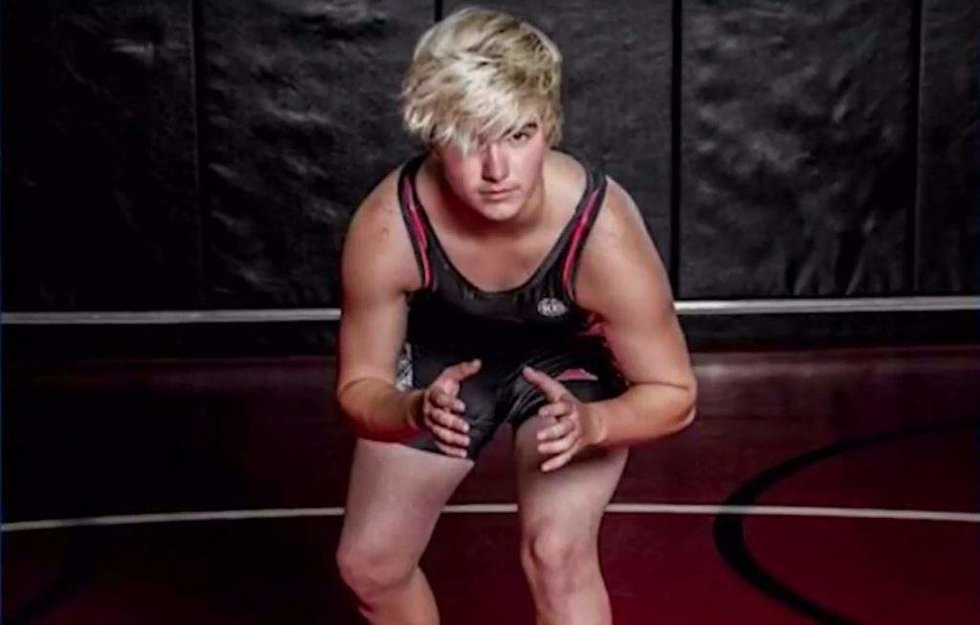 Mack Beggs, who transitioned to a male, won state championships in 2017 and 2018 competing in girls division. (Image source: YouTube screenshot)r
Beggs attempted to wrestle against males, but the state rules require athletes to compete on teams that reflect the gender on their birth certificates.