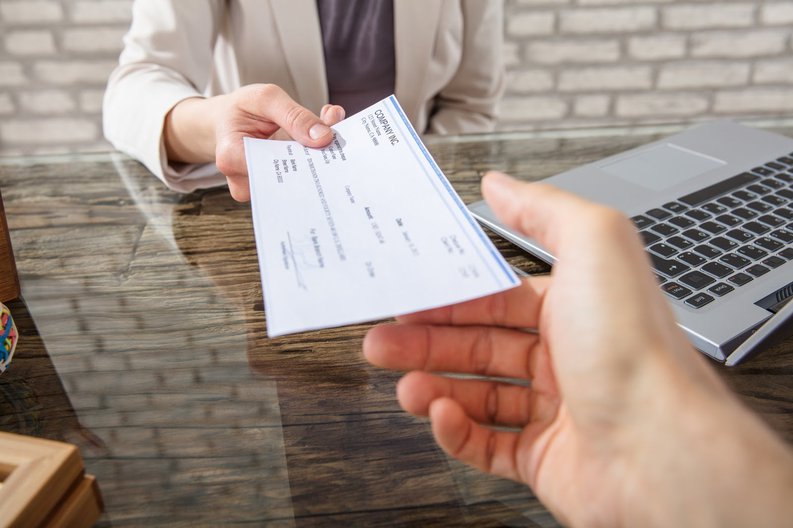 When the COVID-19 crisis originally exploded, it became clear that Americans would need relief in the face of widespread unemployment and income loss. Thankfully, lawmakers came through with the CARES Act in late March, and one of its most notable provisions was the $1,200 direct stimulus payments it sent out.
Months later, Americans continue to need relief, especially given the recent surge of COVID-19 cases. Lawmakers are currently working to pass a second stimulus deal that, like the CARES Act, will allow for direct $1,200 stimulus payments. But some people may be in line for additional stimulus cash — not from the federal government, but from their own cities.
Will your next stimulus payment come from your city?
Though many Americans are banking on a federal stimulus check, some Stockton, California residents are already getting extra money. In February of 2019, the Stockton Economic Empowerment Demonstration program (SEED) began sending $500 a month to 125 randomly selected recipients in need. Initially, the program was supposed to last 18 months, but it's since been extended to 24 months due to the COVID-19 pandemic.
The program isn't just for anyone. To qualify, residents must be 18 years of age or older and live in a neighborhood at or below Stockton's median household income of $46,000. Initial reports indicate that many SEED recipients are using that money to cover basic expenses.
Meanwhile, additional cities are making plans to roll out similar programs. In June, 11 U.S. mayors from a number of major cities formed a coalition called Mayors for a Guaranteed Income. Cities on the coalition include:
t
Jackson, Mississippi

t

St. Paul, Minnesota

t

Newark, New Jersey

t

Compton, Los Angeles, California

t

Oakland, California

t

Stockton, California

t

Shreveport, Louisiana

t

Tacoma, Washington

t

Columbia, South Carolina

t

Atlanta, Georgia
Some of these mayors plan to kick off similar pilot programs to SEED before the end of the year.
t
Jackson's Magnolia Mother's Trust plans to give 15 families $1,000 a month for 12 months

t

Chicago's pilot aims to give 1,000 Chicagoans $1,000 a month

t

Atlanta's Old Fourth Ward Economic Security Task Force is evaluating a guaranteed income program

t

Newark's Guaranteed Income Task Force is evaluating three possible pilot projects
And all of these mayors are advocating for a similar guaranteed income program to be introduced at the federal level. At a time like this, that extra money could be a lifeline for low-income households — those that are less likely to have savings to get them through the pandemic or any other period of financial crisis.
If you are struggling to put food on the table or pay your bills, many states have housing assistance programs and other financial aid that you may be eligible for. Not only that but banks and other creditors may be able to provide temporary bill relief.
Of course, rolling out a guaranteed income program at the federal level could involve jumping through major hoops. Guaranteed income programs have long been criticized, and those opposed say lower earners should work more to boost their income. But working more isn't a solution for everyone — especially right now, when U.S. unemployment levels are through the roof. Campaigners argue that the current crisis has only highlighted and exacerbated existing, longer-term issues. Generally speaking, picking up overtime shifts won't help minimum wage workers attain financial security. A guaranteed income program, on the other hand, could.
Right now, lawmakers are very focused on tackling the COVID-19 pandemic, and so chances are, we won't see a program like SEED rolled out at the federal level anytime soon. But it's encouraging to see that some cities are looking out for their neediest residents and taking steps to bring them a bit of relief.
These savings accounts are FDIC insured and can earn you 20x your bank
Many people are missing out on guaranteed returns as their money languishes in a big bank savings account earning next to no interest. Our picks of the best online savings accounts can earn you more than 20x the national average savings account rate. Click here to uncover the best-in-class picks that landed a spot on our shortlist of the best savings accounts for 2020.