U.K. Prime Minister Theresa May used unusually strong terms to link Russia to the poisoning of a former spy on British soil, but left open the question of what happens next.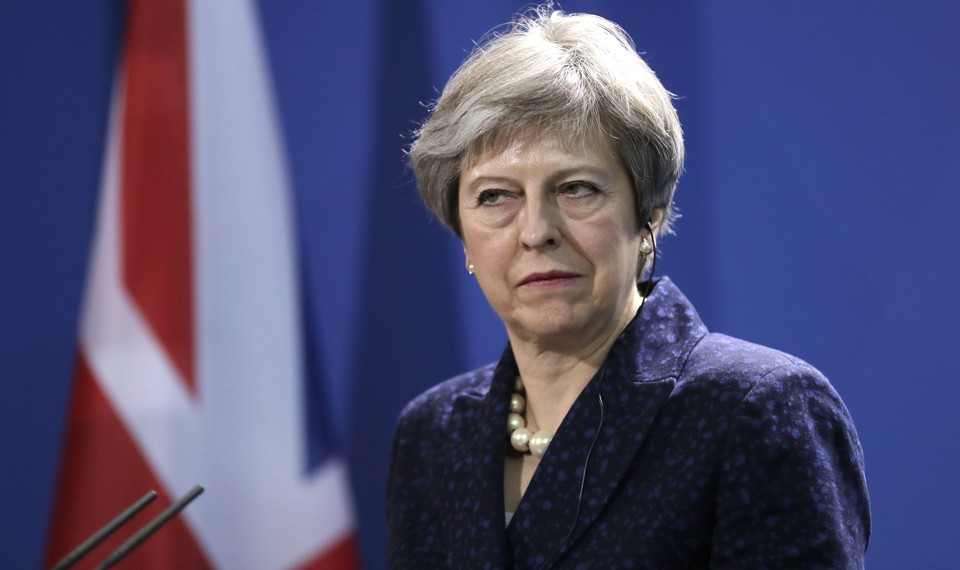 May framed this latest poisoning not as a criminal act, but as something akin to an act of war, leaving open the question of how the British government would respond. (10 Downing Street, when reached for comment, declined to give more specifics on what specifically May meant by characterizing the poisoning as an "unlawful use of force.") In the directness of its accusation, the speech was reminiscent of the U.S. intelligence community's January 2017 report formally blaming the Russian government for interference in America's 2016 presidential election.
May spelled out her own government's reasoning this way:
Based on the positive identification of this chemical agent by world-leading experts at the Defense Science and Technology Laboratory at Porton Down; our knowledge that Russia has previously produced this agent and would still be capable of doing so; Russia's record of conducting state-sponsored assassinations; and our assessment that Russia views some defectors as legitimate targets for assassinations; the Government has concluded that it is highly likely that Russia was responsible for the act against Sergei and Yulia Skripal.
She allowed for only two possibilities: Either Russia had directed the attack, or it had somehow "lost control" of the substance used in the crime.
Moscow can be expected to deny involvement (it has already dismissed the prime minister's statement as a "circus show"). But there are already signs that the U.K.'s tolerance of suspected Russian criminal activities on British soil is waning-British lawmaker Yvette Cooper urged the government to re-examine a string of unexplained deaths in the U.K., which Buzzfeed connected to Russia, citing U.S. intelligence agencies, in a recent investigative report. That report characterized the British response to those cases as tepid, pointing out that "British police have ruled out foul play in every last case" of 14 the news outlet examined.
In the U.S., former President Barack Obama's response to Russian malfeasance was similarly criticized for its supposed timidity-the administration expelled a number of Russian diplomats and imposed sanctions on the country in response, but by then the election was over. Expulsions and sanctions are among the responses the May government could enact in response to Skripal's poisoning. Other options floated include a boycott by British ministers and dignitaries of the 2018 FIFA World Cup, which will be hosted by Russia this summer.
The British government has, however, given Russia until the end of the day Tuesday to make its case that Skripal's poisoning was not a state-directed plot. The other alternative outlined-that Russia had manufactured a large volume of nerve agents now turning up abroad without the knowledge or control of the Kremlin-would be a different kind of problem, and plenty horrible in its own way.