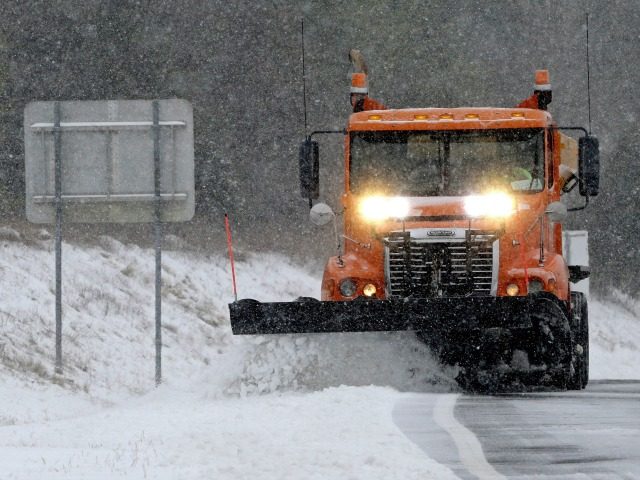 Erie, Pennsylvania's Christmas may have been a little too white this year with a record amount of snowfall.
Cleveland's National Weather Service has reported a whopping 34 inches of snow dropped right on top of Erie, Pennsylvania, within just 24 hours – more than three times their previous record of 11 inches on Christmas day. Furthermore, it breaks the city's historic 20-inch record for snowfall in a single day by a wide margin.
The total of 53 inches of snowfall from the storm over 30 hours has even managed to break the statewide record of 44 inches in two days, previously held by Morgantown. The last time Erie got this much snow, it took two weeks. With 92 inches already having fallen in December 2017 so far, the city has also managed to obliterate their previous record of 67 inches.
Due to the extreme weather, Erie County Executive Kathy Dahlkemper has declared a weather disaster emergency. The declaration will formalize the coordination of response to the storm and allow the city to call in National Guard resources as necessary.
Emergency Management Coordinator Dale Robinson called handling this level of snowfall a "crap shoot," as his department works to deploy Humvee ambulances for the inevitable emergencies that no typical emergency vehicle will be capable of reaching. He said that they are currently "telling everyone to stay off the roads, and asking people to make sure they're cleaning those fire hydrants in their neighborhood."
Early this morning, Erie International Airport was forced to close for some hours due to "poor runway conditions." Even now, many flights continue to be canceled due to the extreme weather. It may not compare to the national record of 92 inches dumped in the mountains of Colorado, but for the residents of Erie, it is quite enough.
Crazy snow situation in Erie PA. My parents driveway was plowed last night – this is 7a this morning. pic.twitter.com/hPu1WtnanQ

– Courtney Powell (@moderncreative_) December 26, 2017