Another cap in PM Modi's feather.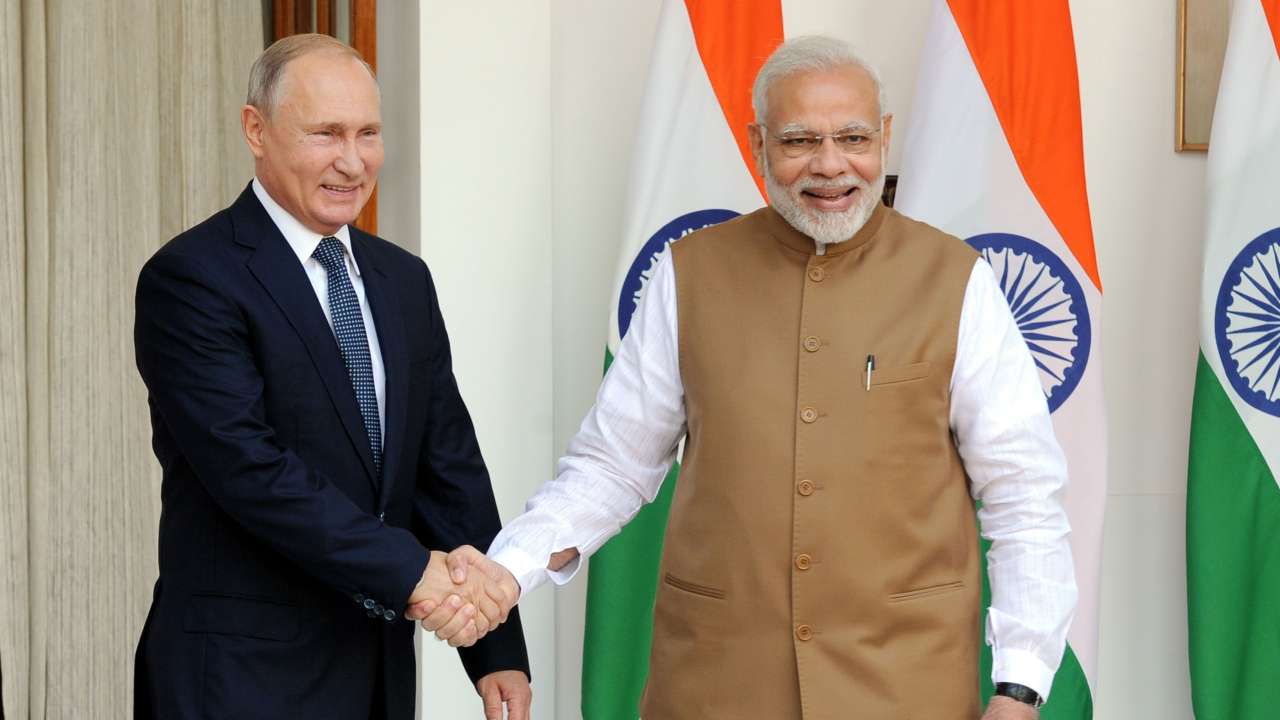 Narendra Modi- Vladimir Putin
Written By
Russia on friday awarded Indian Prime Minister Narendra Modi its highest civilian award, the Order of St. Andrew the Apostle the First-Called.
The Russian embassy in a statemnt said,"Prime Minister of India Narendra Modi was decorated with the Order of St Andrew the Apostle – the highest state decoration of Russia"
The russian embassy said, he was awarded for his "exceptional services in promoting special and privileged strategic partnership between the Russian Federation and the Republic of India and friendly relations between the Russian and Indian peoples."
It established as the top russian order in 1998. It was first established in1698 by Russian king (Tsar) Peter the Great, in honour of Saint Andrew, the first apostle of Jesus and patron saint of Russia.
Other recipients of the award in include Chinese President Xi Jinping , President of Azerbaijan Heydar Aliyev, President of Kazakhstan Nursultan Nazarbayev.
Russian President Putin and PM Modi have spoken 2 times this year. First on 1 January on the occasion of New Year and 2nd on 27th February to in which President Putin expressed his deep condolences on the Pulwama terrorist attack. A 2nd informal summit between India and Russia is expected to happen this year. The first happened last year in Sochi, Russia.
Last year saw, Russian President &PM Modi meeting 2 times, first for the famous informal summit in sochi, then for the annual summit im Delhi in which S400 deal was signed.
Development comes days after United Arab Emirates (UAE) awarded The Zayed Medal, the highest civilian award of the country.
In the past PM Modi has been conferred with the highest civilian award of Saudi Arabia the King Abdulaziz Sash( 2016), Afghanistan's highest civilian honour, the Amir Amanullah Khan Award (2016), Grand Collar of the State of Palestine which is is the Highest order given to foreign dignitaries (2018), UN's highest environmental honour — Champions of the Earth award (2018) & 2018 Seoul Peace Prize.