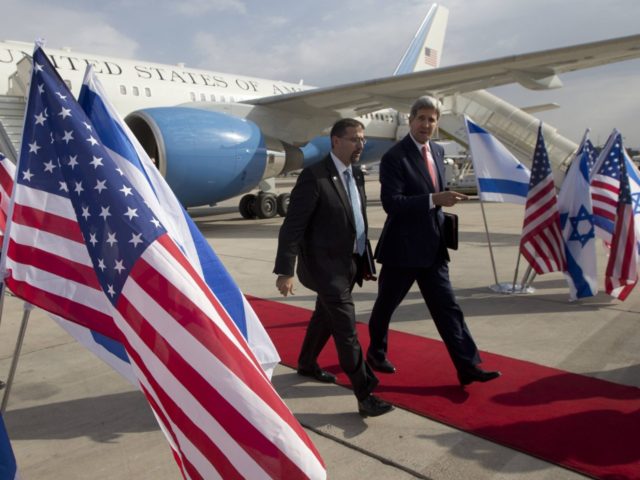 Dan Shapiro, who served as President Barack Obama's ambassador to Israel from 2011 to 2017, called on fellow Democrats to denounce the anti-Israel and antisemitic views of Rep. Ilhan Omar (D-MN) on Monday morning.
In a series of tweets, Shapiro revealed that there had been an ongoing effort by other Democrats to reach out to Omar in the hope that she would broaden her "extreme view" of Israel. These efforts, he said, had failed.
1. @IlhanMN 's outrageous comments equating politicians' support for Israel with being bought off by American Jewish money are a vile anti-Semitic trope. They need to be condemned by all in our party.

– Dan Shapiro (@DanielBShapiro) February 11, 2019
Speaker of the House Nancy Pelosi (D-CA) is facing growing calls to rescind Omar's appointment to the House Foreign Affairs Committee – a position Omar indicated last month was her first choice of committee assignment.
Joel B. Pollak is Senior Editor-at-Large at Breitbart News. He is a winner of the 2018 Robert Novak Journalism Alumni Fellowship. He is also the co-author of How Trump Won: The Inside Story of a Revolution, which is available from Regnery. Follow him on Twitter at @joelpollak.