Conceivably, Trump could simply choose another venue to deliver a State of the Union address, so long as he prints out a written copy and sends it to the Capitol. "He could make it from the Oval Office if he wants," Pelosi told reporters.
The dispute over the annual speech could be rendered moot, of course, by a swift end to the government shutdown that began last month. That, however, appears unlikely. There have been no high-level negotiations between the White House and Democratic leaders since Trump stormed out of a meeting last week with Pelosi and Senate Minority Leader Chuck Schumer.
On Wednesday, the president met with House lawmakers from the bipartisan Problem Solvers Caucus. But before the meeting, Democratic members of the group reiterated the primary demand of their party's leadership-that Trump allow the government to reopen before any substantive negotiations over border security take place. A statement from the White House after the meeting said it was "constructive" but did not point to any notable progress. "They listened to one another and now both have a good understanding of what the other wants," White House Press Secretary Sarah Huckabee Sanders said. "We look forward to more conversations like this."
In the Senate, attention turned to persuading the president to relent on his demand for border-wall funding, even if only for a few weeks. A letter from a bipartisan group of senators, circulating throughout the Capitol, called on Trump to support a three-week continuing resolution to reopen the government while negotiations on a border-security bill take place, according to a draft published by Axios. The offer appeared similar to one floated by Senator Lindsey Graham of South Carolina over the weekend, which Trump rejected.
Meanwhile, the Trump administration has moved to recall thousands more furloughed federal employees to work without pay in an effort to mitigate the shutdown's impact on the public-and, it seemed, forestall a mounting political backlash against the president. Polls released over the past several days show that Americans, by a wide margin, blame the president for a shutdown he once said he'd proudly own.
It was against this backdrop that Pelosi sent her letter on Wednesday, an effort to turn the screw ever tighter around the president and remind him of one key source of leverage she holds over him. He might have the power to keep the government closed. But she can effectively bar him from the Capitol, and deny him the best occasion he'll have all year to make his case to the public.
We want to hear what you think about this article. Submit a letter to the editor or write to letters@theatlantic.com.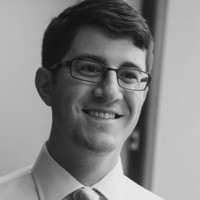 Russell Berman is a staff writer at The Atlantic, where he covers politics.