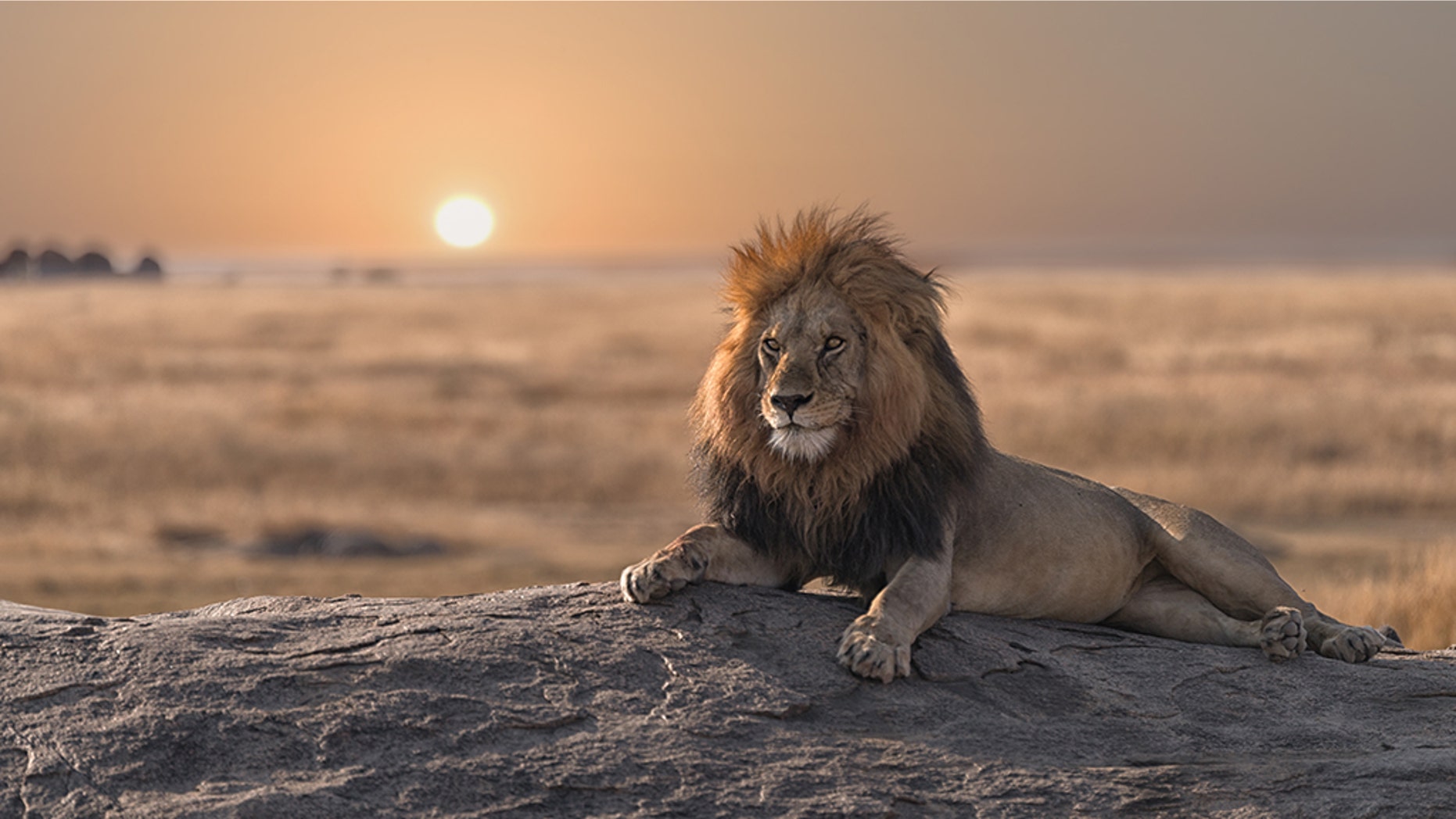 In a moment one could imagine as a harrowing scene straight out of Disney's "The Lion King," footage shared by BBC Earth recently captured a lion's intense struggle to fend off more than 20 hyenas.
The lion, named Red, appears to unknowingly venture into a hyena territory — a move that could have easily ended in his demise.
SUDDEN DEATH OF BABY ELEPHANT LEAVES OREGON ZOO STAFF HEARTBROKEN
The fight ensues for several moments as the lion growls at the cackling hyenas, who paw and bite at him. At one point, Red's energy appears to fade.
But in a heroic moment, Tatu, a friend of Red's, rushes to his rescue after hearing the struggle. Together the two fend off the hyenas.
WARNING GRAPHIC IMAGES: HUNDREDS OF BUFFALO DROWN IN DESPERATE ATTEMPT TO ESCAPE LIONS
Spotted hyenas and lions have a similar diet; the two often "cover the same ground, hunt the same prey, and scavenge the same remains of animals," according to National Geographic. Both species are known to steal food for each other as well as chase one another, the publication reported.
"A lion male is twice the size of a spotted hyena and three to four times as heavy, and one single paw stroke can kill an adult hyena. Hyenas, therefore, are careful during encounters with adult lions for good reason," the Hyena Project in the Ngorongoro Crater states online.