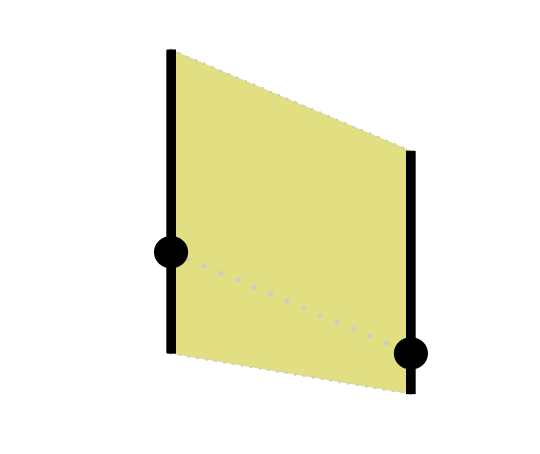 Before I had kids, I knew life would be different, but I wasn't prepared for just how different the everyday would be. It turns out that taking care of kids requires a lot of attention and time, and that extra time must come from somewhere.
Coming back to my old data friend, the American Time Use Survey, I compared time use for those with children under 18 of their own in the household against those without.
More specifically, I plotted the 25th to 75th percentile range for both groups and the medians for reference. I looked at non-holiday weekdays.
Here's how to read the charts below:
Out of 605 classified activities, below are the ones that showed the biggest drops for no-kids to kids. Relaxation, playing games, phone calls, and other personal activities take the biggest hit.
Where do all of the minutes go? Mostly shuttling around kids, taking care of kids, and preparing to take care of kids.
Good times.
All of the changes seem to make sense, but I'm a little surprised that "working out" inched up for those with kids. That has not been my experience. I wonder if we're seeing parents who work from home or are stay-at-home drop off their kids at school and then head to the gym. That seems to make sense anecdotally. I'll have to take a look at that subset.
Notes
Become a member. Learn to visualize data. From beginner to advanced.
Membership
This is for people interested in the process of creating, designing, and exploring data graphics. Your support goes directly to FlowingData, an independently run site.
What You Get
t
Instant access to tutorials on how to make and design data graphics

t

Source code and files to use with your own data

t

In-depth courses on visualization in R

t

Hand-picked links and resources from around the web

t

Members-only newsletter