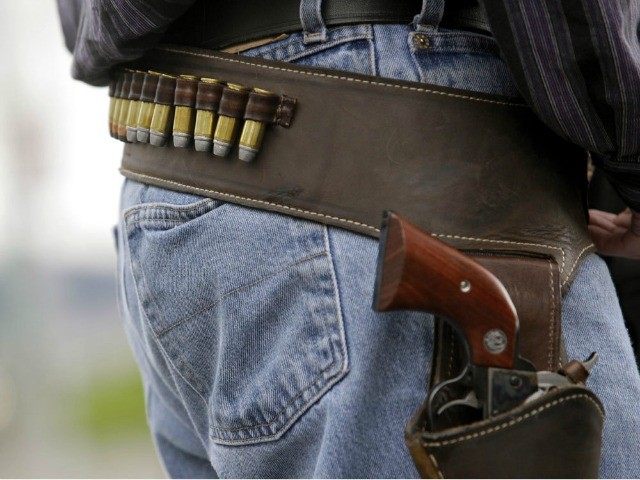 After three robberies that resulted in murder during the last two weeks, Warner Robins Mayor Randy Toms is urging residents to carry guns and end the assault on residents.
Toms may also ask the City Council to change an ordinance so that city employees can be armed on the job. The goal is to flood the streets with good guys with guns and stop criminals from preying upon innocents.
The Telegraph quotes Tom saying, "We need to stand up for our city and let those criminal-minded individuals know that we will fight for the safety of our community and the safety of our families, and we are serious about it."
Telegraph reporter Becky Purser tweeted:
'Stand up for our city': Mayor urges residents to arm themselves after killings https://t.co/s7xbDne4Qj

– Becky Purser (@BecPurser) January 23, 2018
The three robbery-murder victims consisted of a convenience store employees, a restaurant employee, and a "public works employee."
Councilman Mike Davis said that while he has "reservations" about allowing city employees to be armed, he will not fight against it. Davis said, "I'm dang tired of being a sitting duck. It's time that we took back our community, and whatever it takes I'm going to support."
AWR Hawkins is an award-winning Second Amendment columnist for Breitbart News, the host of the Breitbart podcast Bullets, and the writer/curator of Down Range with AWR Hawkins, a weekly newsletter focused on all things Second Amendment, also for Breitbart News. He is the political analyst for Armed American Radio. Follow him on Twitter: @AWRHawkins. Reach him directly at awrhawkins@breitbart.com. Sign up to get Down Range at breitbart.com/downrange.