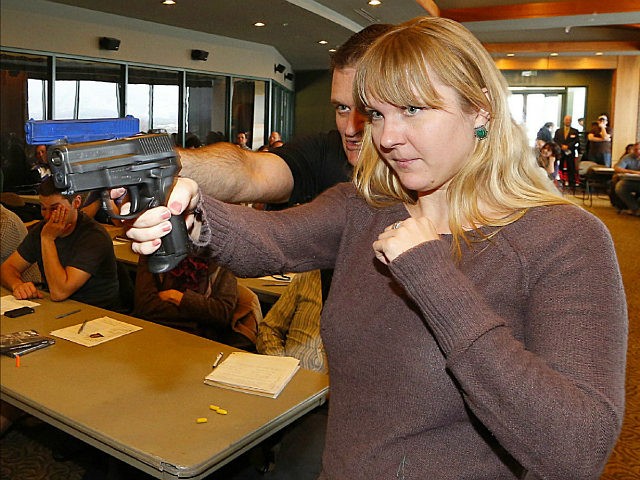 Florida's Senate Judiciary Committee is taking up a bill February 20 designed to allow designated teachers to be armed for defense of themselves and their students.
The bill was proposed by Sen. Dennis Baxley (R-12) before the February 14 attack on Marjory Stoneman Douglas High School, but remained idle.
USA Today reports that Sen. Greg Steube (R-23) stepped in following the attack, seized the bill, and pushed it to the forefront. They quote Steube saying, "I don't feel gun-free zones protect anyone but criminals, and there is no evidence that says otherwise."
The bill would allow the principal of a school to designate persons to carry firearms on campus.
The committee hearing comes as Senate President Joe Negron (R-25) displays openness to doing whatever must be done to keep schools safe. The day after the Stoneman Douglas High attack, he said he pushing "for more money for school safety and to allow district superintendents to act in their schools' best interests."
AWR Hawkins is an award-winning Second Amendment columnist for Breitbart News, the host of the Breitbart podcast Bullets with AWR Hawkins, and the writer/curator of Down Range with AWR Hawkins, a weekly newsletter focused on all things Second Amendment, also for Breitbart News. He is the political analyst for Armed American Radio. Follow him on Twitter: @AWRHawkins. Reach him directly at awrhawkins@breitbart.com. Sign up to get Down Range at breitbart.com/downrange.