A federal judge on Monday questioned whether foreign governments staying at President Donald Trump 's Washington, D.C., hotel amounts to bribery when its done to curry favor with the president.
The suggestion was raised by U.S. District Judge Peter Messitte while overseeing a lawsuit filed by Maryland and Washington, D.C., over the Trump International Hotel, which is just blocks from the White House, The New York Times reported.
In addition to scrutinizing the hotel's absorption of business in the area since Trump took office, the lawsuit questions whether the president's financial stake in his company is constitutional.
U.S. presidents are barred under the constitution from receiving financial benefits, or emoluments, from a foreign state either at home or abroad. They are also not permitted to receive financial compensation, other than a salary, from federal or state governments.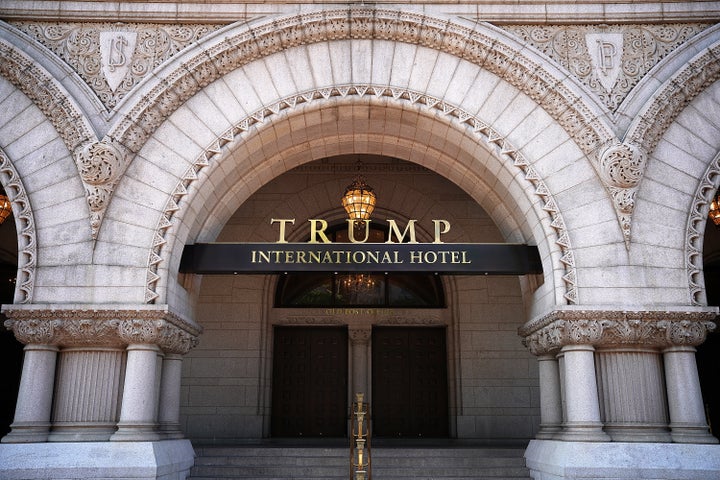 Deputy Assistant Attorney General Brett Shumate argued to the judge that Trump is not responsible for a foreign official's "unilateral attempt to sow favor" by staying at one of his properties, CNN reported.
Messitte questioned how that was different from bribery.
"Another clause in the Constitution makes bribery a basis for impeachment," Messitte said, according to The Associated Press. "Are you saying that Congress could consent to bribery?"
Shumate responded by suggesting that for the act to be bribery, the president must have "some corrupt intent."
"As long as the president takes the money without a corrupt intent, then it's OK?" Messitte asked.
Messitte said he would make a decision by the end of July on whether to dismiss the case or move it forward.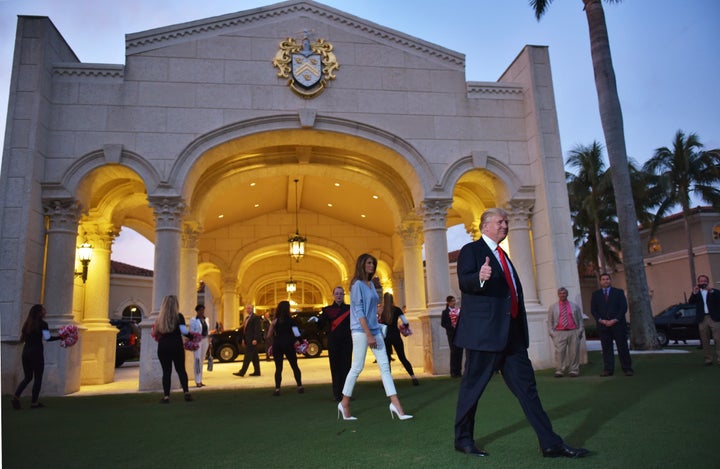 Trump's ties to his business empire have been a talking point long before he took office.
In an effort to separate himself from his businesses, he turned over his company's operations to his two sons, Don and Eric. He defended that he would not have any business-related contact with them while he serves as president. The Trump International Hotel has also vowed to donate any profits made from foreign governments to the U.S. Treasury.
Though he said he was removing himself from his company's operations, Trump still owns it and maintains a financial stake in the business. He has said he plans to resume control once leaving office.
He has also gone out of his way to spend a good portion of his time as president at Trump-owned properties, in effect giving the locations free publicity, notably when high-profile guests appear, including world leaders.
"Many of the world's great leaders request to come to Mar-a-Lago in Palm Beach. They like it. I like it, we're comfortable, we have great relationships," Trump said in April after a visit to his Florida property with Japanese Prime Minister Shinzo Abe.
The Wall Street Journal reported in late December that Trump spent nearly one-third of his first year in office at Trump-owned properties.