In a rambling interview, the president threatened to intervene in the Justice Department, disclosed "very, very secret" meetings with North Korea, and revealed that Abraham Lincoln was a Republican.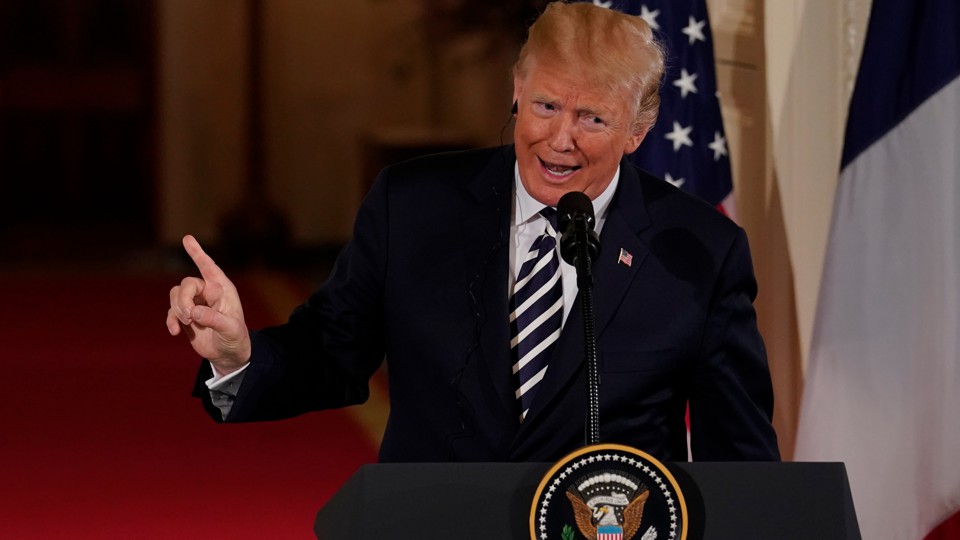 Updated on April 26 at 10:21 a.m.
President Trump isn't great at avoiding trouble. On Thursday alone, his nominee to lead the Department of Veterans Affairs, Ronny Jackson, withdrew amid allegations of misconduct; his EPA administrator, Scott Pruitt, is set to be grilled about allegations of misconduct on Capitol Hill; and his long-time fixer, Michael Cohen, was set to appear at a court hearing in Manhattan, a day after saying he'd invoke his Fifth Amendment right against self-incrimination in a suit in California.
Related Story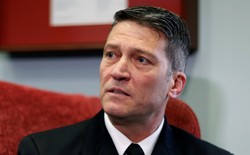 Trump Throws Ronny Jackson Under the Bus
But if Trump can't avoid problems, when they crop up, he can at least try to grab the spotlight himself. That's what the president did during a wide-ranging and characteristically bizarre call-in to Fox and Friends Thursday morning. It was the president's first television interview in some time-he called in to another Fox show two months ago-and he didn't hesitate to make news, if not sense. The hosts seemed shellshocked when it was over.
"I think he was awake and had a lot to say," Steve Doocy said.