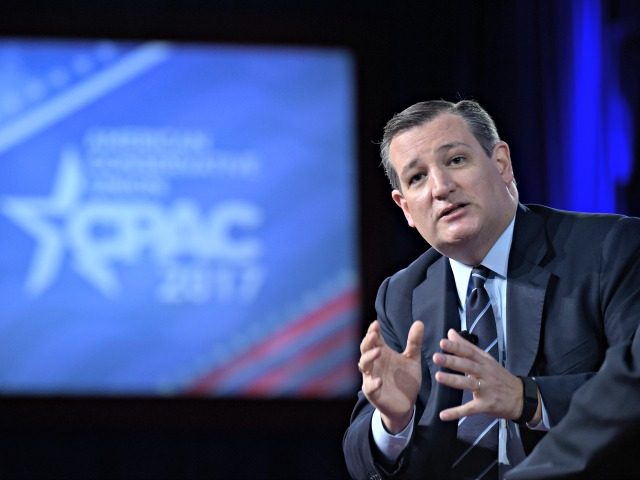 Sen. Ted Cruz (R-TX) said at the American Conservative Union's Conservative Political Action Conference outside of Washington, D.C., on Thursday that the left's ultimate goal for its gun control agenda is to get rid of the Constitution's Second Amendment and disarm the American people.
Cruz was asked about the renewed debate about gun rights and gun control following the attack last week at a high school in Parkland, Florida where 17 people were shot and killed by a former student with a history of mental illness and run-ins with law enforcement.
"It is an amazing thing, and it's tiresome," Cruz said. "Every time you see a horrific crime, people in the media and Democratic politicians immediately try to leap on it to advance their agenda, and their agenda is stripping Second Amendment rights away from law-abiding citizens."
"That's where they want to end up," Cruz said.
"It is profoundly unconstitutional, but also it doesn't work," Cruz said, noting that the loudest applause at the CNN televised town hall with parents and students from Florida on Wednesday was a call for gun confiscation.
Cruz also noted that American cities with the strictest gun laws have some of the highest crime rates.
"If you want to see crime take off, disarm the law-abiding citizens," Cruz said.
Cruz also said teachers who have concealed weapons permits and want to have a gun on campus to protect themselves and students should be allowed to do so.
"That's a good thing," Cruz said.
Cruz is the chairman of the Senate Judiciary Committee's Subcommittee on the Constitution.
Follow Penny Starr on Twitter