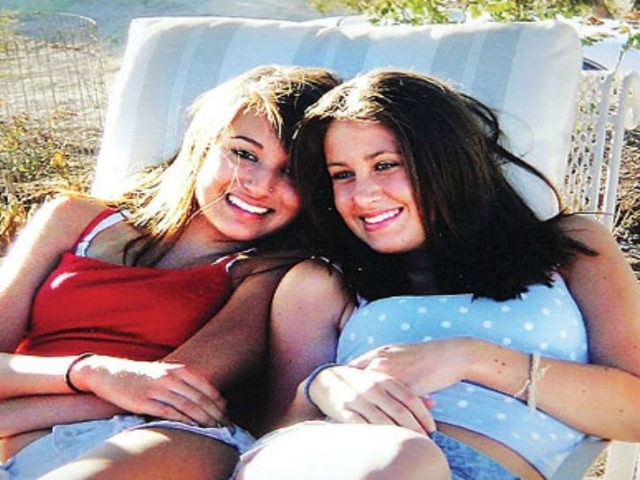 "What I'm saying about dreams, I'm saying my kid can't have any dreams," said Angel Dad Ray Tranchant, addressing the White House's recent amnesty proposal for 1.8 million illegal aliens.
Tranchant's 16-year-old daughter Tessa was alongside her 17-year-old friend, Allison Kunhardt, who was also killed, by a drunk driving illegal alien who had been repeatedly deported. Tranchant joined SiriusXM's killed instantly on March 30, 2007, Breitbart News Tonight on Friday for an interview with host Rebecca Mansour.
"I can't speak to my kids. We can't speak to our kids because they're dead," said Tranchant. "Even if your kids are deported, or your parents are deported, they can still talk on Facebook, they can visit them, they can call them on the phone, but I can never call. Victims can never communicate [with their lost loved ones] because they're dead. This groveling and sniveling of people who are here illegally…you know what? They're alive. My kids are dead."
All levels of government abandon Angel Families to avoid acknowledging governmental failures in combating illegal immigration, said Tranchant.
"When you lose family members or you have a serious thing happen to you, you're shunned by local government. You're shunned by the federal government because, in a way, they don't want to admit that there's something wrong or broken in the system," said Tranchant. "So you're just a one-of to them, although there are ten thousand people that die from illegal immigration, but you're just a one-of to them. It's easy to take an emotional hit and say, 'Well this guy's a wingnut; he's just crying because his daughter is dead.'"
"I felt like I was in a cold, dark forest at night in the rain with illegal immigration," said Tranchant of his dealings with government in attempting to address illegal immigration.
Dealing with the federal government in pursuit of accountability for the killing of his daughter was Kafkaesque, said Tranchant.
"Our government failed us," said Tranchant. "Our local government failed us. The U.S. government failed us because they have a pointing context between each other. Ten years ago, they said, 'Well, we called ICE, and ICE doesn't answer the phone.' ICE says, 'We don't have enough agents.' So it's back and forth, back and forth."
Three forces primarily drive political support broad amnesty initiatives, said Tranch. "Number one: big donors; number two: big money; and number three: big votes."
A resident of Virginia Beach, Virginia, Tranchant noted how hotels in his city hire illegal aliens to lower the operational costs.
Illegal immigration amounts to a "fleecing" of American taxpayers, said Tranchant, claiming that between $110 and $150 billion per year are spent by varying levels of government to provide goods and services to foreigners unlawfully in the country.
"They have to hire ESL teachers," said Tranchant, noting the financial burden borne by public schools in attempting to educate illegal alien children with sub-par English language proficiencies.
"[Illegal aliens] who are injured and using medical services [in emergency rooms]" contribute to the "fleecing" of American taxpayers, said Tranchant.
The southern border "is like a sieve," said Tranchant.
Democrats are particularly hostile towards measures to combat illegal immigration, said Tranchant, pointing to his dealings with former Gov. Terry McAuliffe (D-VA), Sen. Tim Kaine (D-VA), Rep. Luis Gutiérrez (D-IL), and former Rep. John Conyers Jr. (D-MI).
"McAuliffe was a Hillary implant in Virginia," said Tranchant, describing McAuliffe's obstruction of federal immigration authorities' attempts to enforce immigration law in Old Dominion. "He sent warnings out all the time to ICE: 'Don't you dare, if you're across from the church, don't you dare arrest people in my state.'"
Kaine had deceived Virginia's voters by promising to combat illegal immigration while campaigning for the state's governorship and subsequently abandoning his promise, said Tranchant.
"I have witnessed in front of Congress ," said Tranchant. "I've faced Gutiérrez, I've faced Conyers, I faced those people who support open borders, and they're voracious, and they're condescending and negative to even the victims."
Trump's consideration of a legislative amnesty deal for millions of illegal aliens resembled the 1986 legislative amnesty during Ronald Reagan's presidency, said Tranchant, likening today's amnesty advocates to their ideological and late antecedents Tip O'Neill and Ted Kennedy.
Breitbart News Tonight airs Monday through Friday on SiriusXM's Patriot channel 125 from 9:00 p.m. to midnight Eastern (6:00 p.m. to 9:00 p.m. Pacific).