Michael Irvin wants to get physical in his retirement.
There's no question the former Dallas Cowboys' star has stayed in shape after his story career ended, but few understand just how seriously he takes his body. In a recent interview with TMZ Sports, Irvin let it be known that not only is he routinely in the gym — he's also in the octagon doing MMA work.
And he wants someone to square up with him asap.
"Man, I train MMA. I want to do it," said the three-time Super Bowl champion. "I want to get in there one time… [but] my wife says I'm her mule. She can't have her mule out there getting hurt. I gotta go bring her money… [so] she won't let me do it.
"I train already sometimes. I actually wouldn't mind getting in and having a fight. Oh my God, I would love to take a fight."
The Cowboys are gearing up for a run at Super Bowl 52! Don't miss any breaking news, take a second to sign up for our FREE Cowboys newsletter!
Would Irvin want to battle the top dogs in the sport? Not exactly. He actually has something much different in mind.
"What I wish they would do is maybe do some amateur MMA fighting, celebrity-style," he said. "So, let this celebrity go against that celebrity and let's do something."
It sounds like the Hall of Fame wide receiver has a few people in mind he'd like to put his hands on.
Follow @VoiceOfTheStar on Twitter for up-to-the-second news and analysis!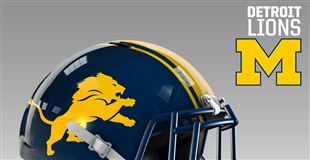 Combining NFL helmets with the colors of local college teamsStart SlideShow