The U.S. military may not be able to shoot down missiles launched by North Korea, as top generals have asserted for years, NBC News reported.
According to independent scientists and government investigators, generals fail to acknowledge huge questions about the effectiveness of the $40 billion missile defense system they rely on to stop a potential nuclear-armed ballistic missile fired by North Korean or Iran.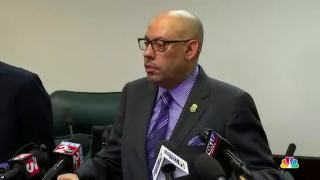 "They are leading political leaders to believe that they have a military capability that they don't, in fact, have," physicist David Wright, who has studied the program for years as co-director of the Global Security Program at the Union of Concerned Scientists, told NBC News.
Chris Johnson, a spokesman for the Pentagon's Missile Defense Agency, told NBC News the Pentagon "is confident in our ability to defend the homeland against ballistic missile threats."
But last year, the Government Accountability Office, the investigative arm of Congress, concluded that the agency that runs the missile defense system "has not demonstrated through flight testing that it can defend the U.S. homeland."
Get More at NBC News