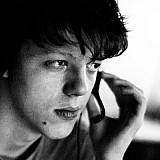 Peugeot Sport's boss Bruno Famin says it's the performance of Sebastien Loeb's co-driver Daniel Elena, not the nine-time World Rally Champion driver, that has impressed him most on the Dakar so far this year.
Loeb, in his second attempt at the event, currently leads the 2017 race's car classification ahead of his two Dakar veteran teammates Stephane Peterhansel and Cyril Despres.
Famin insists, however, that he's been most impressed with Loeb's long-time WRC co-driver Elena, who has managed to keep the car in contention through the navigation-heavy stages despite a comparative lack of rally-raid experience.
"The one who impressed me is not Seb, is Daniel," said Famin. "It's quite strange to say it, but nobody can be impressed at this level of his career by the speed of Sebastien Loeb.
"The impressive thing that this year, till now, he has been able to manage his pace, which was a difficulty for the first year. He has made no mistakes, and that's the good, very good point, he has been able to adapt his pace.
"But the one who was really impressive was Daniel, who, okay, made a couple of small mistakes, but no more than more experienced co-driver teammates. He's done until now a very good job."
Toyota example means Peugeot can't be "comfortable"
Famin also says the team cannot be relaxed about its current position in the Dakar Rally after what happened to rival manufacturer Toyota's cars earlier in the event.
Toyota's chances of overhauling Peugeot for Dakar 2017 victory took a major hit during just the third stage, when all of its lead cars hit trouble in the span of a few minutes.
It started when Nasser Al-Attiyah, set to take the lead of the rally, suffered what would turn out to be a race-ending crash and was followed by Giniel de Villiers losing half an hour to a fuel pump problem, Nani Roma stopping briefly for a technical issue and lead privateer Erik van Loon running out of gas.
With three stages left in this year's Dakar, Peugeot is currently locking out the top three, with rally leader Loeb 24 minutes on the top non-Peugeot of Roma – but Famin reckons the gap is not big enough to guarantee anything.
"It's not so comfortable, because the organisers said that the two next stages are going to be tough as well, with difficulties with navigation," famin told Motorsport.com.
"Okay, we have a margin against Nani, but no so big. To lose 20 minutes is very easy – you get lost, you get stuck, you have two punctures… and that's it.
"Yes, we're three cars ahead – and that's comfortable. It's not the gap that's comfortable.
"You never know. Look at the stage with Toyota where Nasser went off, fuel problem with de Villiers, it was just a mess for all the cars. And you never know – if it happened to Toyota, it could happen to everybody. We have to be very cautious."