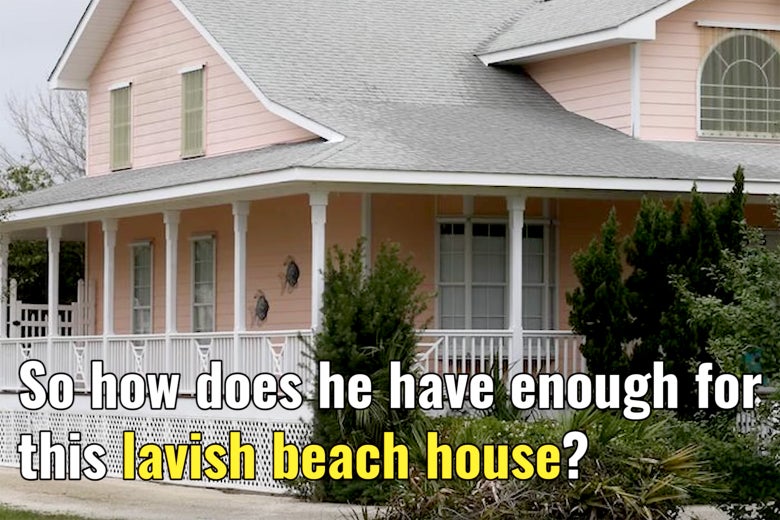 Here's a fun/"fun" story out of Etowah County, Alabama via AL.com about a second home owned by sheriff Todd Entrekin, who makes $93,000 a year:
In September, Etowah County Sheriff Todd Entrekin and his wife Karen purchased an orange four-bedroom house with an in-ground pool and canal access in an upscale section of Orange Beach for $740,000. … The home is one of several properties with a total assessed value of more than $1.7 million that the couple own together or separately in Etowah and Baldwin counties.
(The last Etowah County law-enforcement official to come under scrutiny in the press, by the way, was Roy Moore.)
Turns out that Entrekin has a lot of cash on hand because he keeps the money that's left over from his inmate food budget:
Over the past three years he has received more than $750,000 worth of additional "compensation" from a source he identified as "Food Provisions." … The money in the account was allocated by federal, state and municipal governments to feed inmates in the Etowah County jail, but was not used for that purpose and was instead personally pocketed by Entrekin.
The twist? It's legal! From a 2017 New York Times piece about a different sheriff, in Morgan County:
That sheriffs would be able to profit from inmate food money comes down to an unusual provision of Alabama law: In most counties – Morgan included – food money is deposited not into government accounts, but into sheriffs' personal accounts.
That sheriff had put her food money into a shady used-car dealership operated by a convicted felon who, in a stunning turn of events, was later arrested and charged with crimes involving his shady used-car dealership.
All in all, it really calls one's faith in the integrity and judgment of unaccountable Southern sheriffs into question!