When it comes to feeling and looking our best from the inside out, a two-fold approach is in order. More often than not, we reach for creams, serums, and cleansers, which can be game-changing, but they only go so far. In order to feel truly radiant, we must be healthy from the inside out! Our skin is the body's biggest organ and a crucial communicator. When we get breakouts, have dull skin, or see redness, the skin is telling us that something is up internally and it needs nutrients and rest.
To get that glowy, even-toned, clear-skin look, what you consume is as essential as your skin care regimen. With that in mind, we spoke to author, blogger, and plant-based chef Lily Kunin, who crafted custom smoothies specifically designed to nourish the skin, hair, and nails. Here are the key ingredients to add to your smoothies for great skin, as well as two smoothie recipes she recommends. P.S. These are exact recipes we served to guests at our annual wellness summit, revitalize!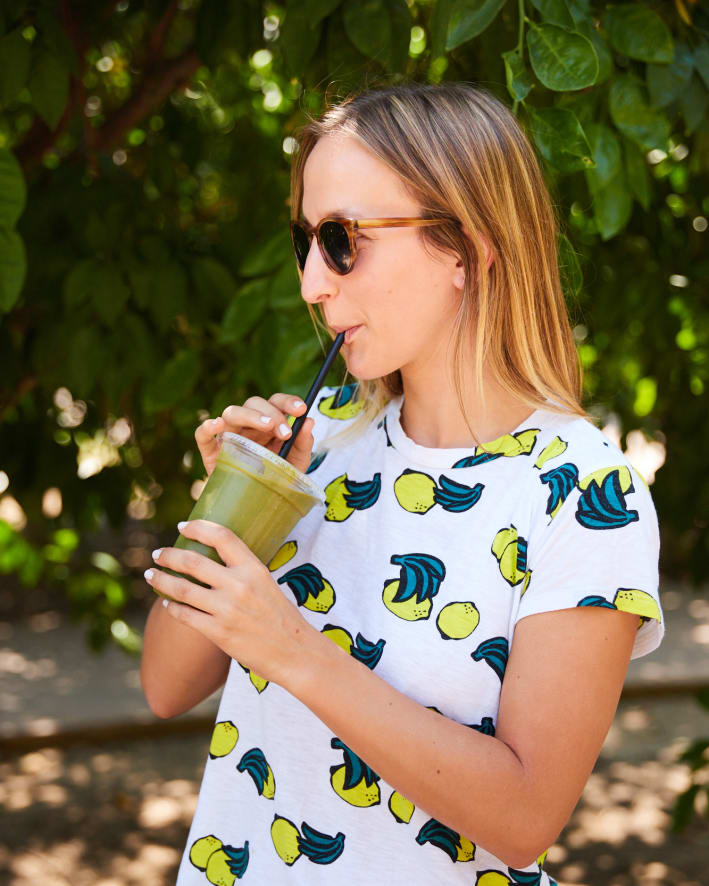 1. Collagen:
Fact: Collagen is the most abundant protein in the human body. It adds structure to our tissues on a cellular level and plays an important role in maintaining healthy skin, specifically when it comes to aging. Scientists have found that decreased collagen production is correlated with increased appearance of fine lines and wrinkles, but it may be possible to slow that process down by consuming quality sources of collagen. You can add a collagen powder to your smoothies, or for easy inclusion in your daily routine, take a collagen supplement like HUM Nutrition's Collagen Love, which is grass-fed.
2. Matcha:
Thank goodness for the magic green dust that we call matcha! Matcha is a type of green tea with supercharged benefits, especially for skin. One study showed how the antioxidants in teas like matcha may play a role in keeping skin smooth, supple, and wrinkle-averse-making it a must-have smoothie addition. You can find matcha in HUM Nutrition's Raw Beauty powder, which also boasts skin-friendly ingredients like probiotics, flaxseed, and chlorella.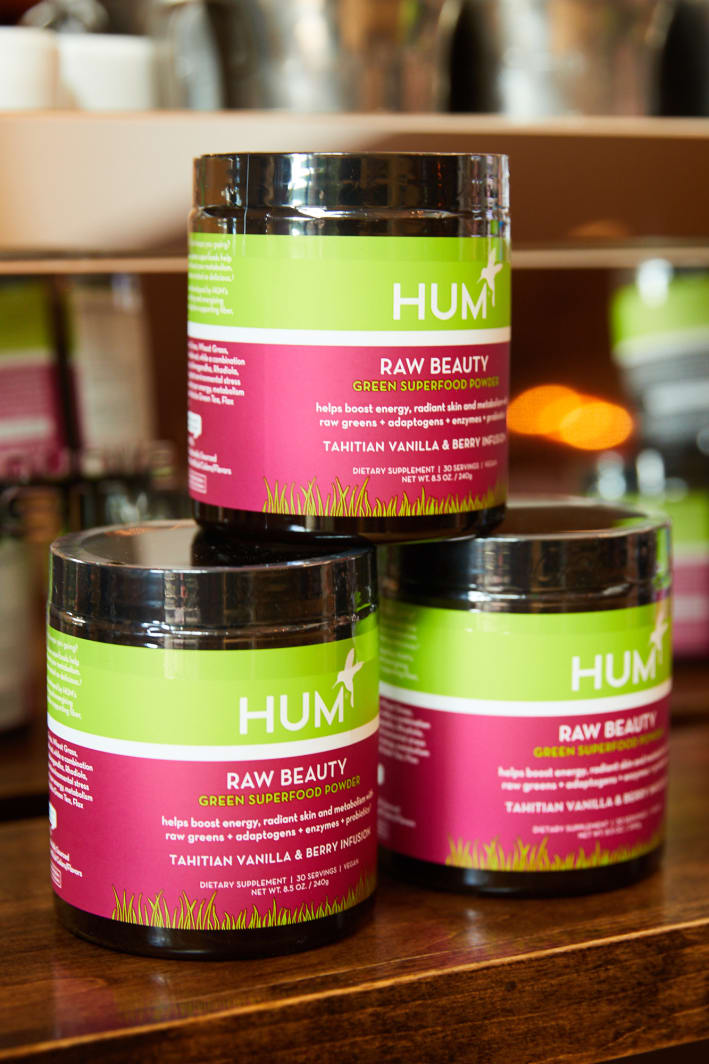 3. Coconut oil:
Ah, coconut oil. Mother Nature's all-in-one beauty elixir is, not surprisingly, also beneficial to ingest. When consumed as part of a healthy diet, coconut oil can help decrease inflammatory response, which helps banish redness. The MCT (medium-chain triglycerides) may improve brain function, and lauric acid has been linked to die-off of cancer-causing cells, too. Color us convinced!
4. Coconut water:
Coconut water is a fantastic natural source of electrolytes like potassium and for that reason is a popular drink to have before, during, and after a workout. But did you know that it contains cytokinins, a type of naturally occurring plant hormone that's been linked to reduced cellular aging in humans? Sign us up.
5. Probiotics:
Probiotics like lactobacillus may increase skin's moisture retention, which can help achieve a youthful, vibrant, even skin tone. This smoothie-friendly powder has three different kinds of probiotics to do three times the work.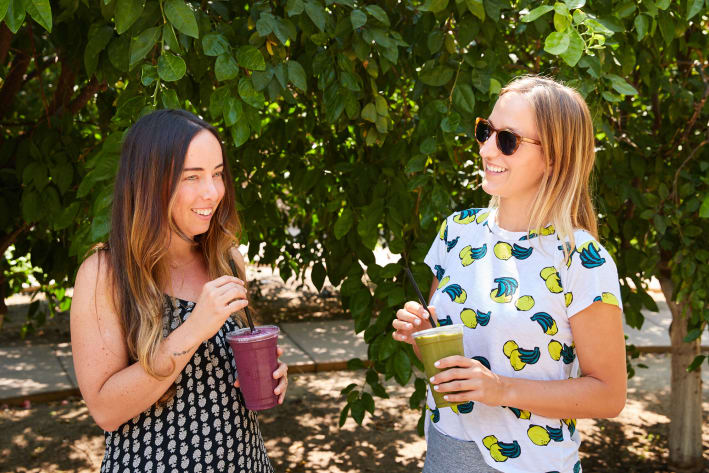 Here are two smoothie recipes from health coach Lily Kunin that your skin will love:
Energizing Greens
Ingredients
t
½ cup coconut water

t

½ cup coconut milk

t

1 frozen banana

t

½ cup mango

t

1 scoop Raw Beauty

t

1 teaspoon coconut oil

t

Handful of spinach

t

½ teaspoon matcha powder
Combine all ingredients in blender and blend until completely smooth.
Berry Beauty
Ingredients
t
1 cup unsweetened vanilla almond milk

t

½ frozen banana

t

1 cup organic mixed berries (raspberries, strawberries, blueberries)

t

1 scoop Raw Beauty: Vanilla and Berry

t

1 tablespoon raw almond butter

t

1 scoop grass-fed powdered collagen (or skip, and take Collagen Love)
Combine all ingredients in blender and blend until completely smooth.